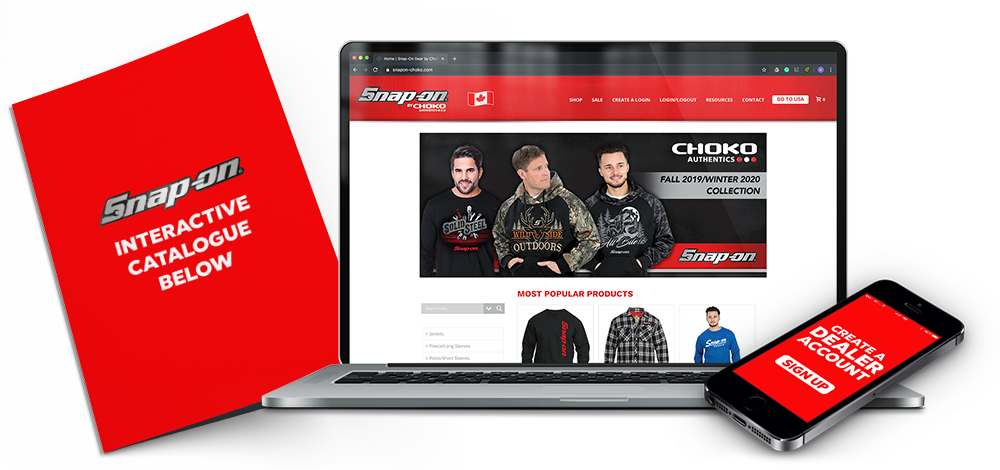 PROUD TO PROVIDE THE HIGHEST QUALITY BRANDED APPAREL FOR THE WORLD'S BEST BRANDS
Snap-on produces hand, air, and electric tools designed for professional use in all facets of the transportation industry: automotive, heavy-duty, equipment, marine, aviation, and railroad. 
Snap-on was founded as the Snap-on Wrench Company in 1920. The company manufactured a socket that would "snap on" to interchangeable handles. Today, Snap-on offers products and services that are available around the world.