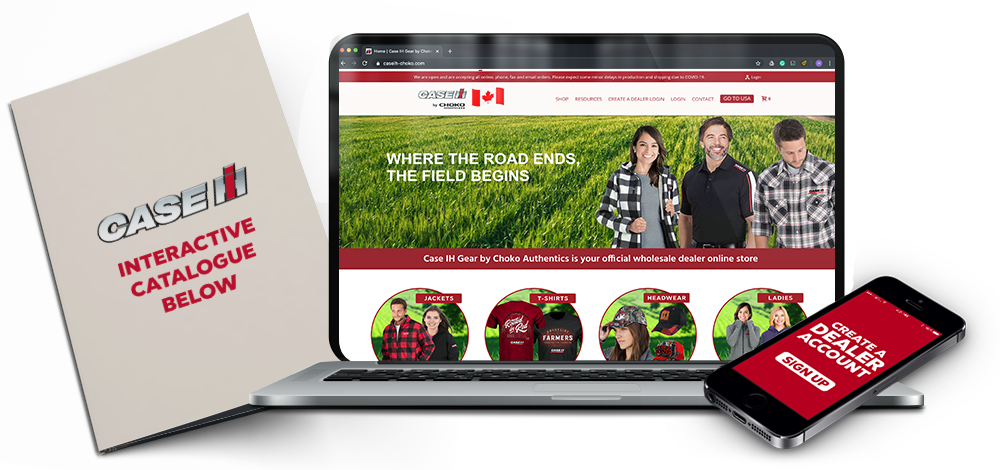 PROUD TO PROVIDE THE HIGHEST QUALITY APPAREL FROM THE WORLD'S BEST BRANDS
CASE IH CANADA DEALER SITE
Case IH offers agricultural equipment, financial services, as well as parts and service support for farmers and commercial operators through a network of dealers and distributors.
Case IH is a leading manufacturing of agricultural equipment and has won many AE50 awards from the American Society of Agricultural and Biological Engineers, ASABE, for their products.
To order, contact your local Case IH dealer. If you are a Dealer, contact Choko at sales@choko.com or call 1-800-383-4940 for your log-on passwords and access to Dealer facilities, including online ordering!