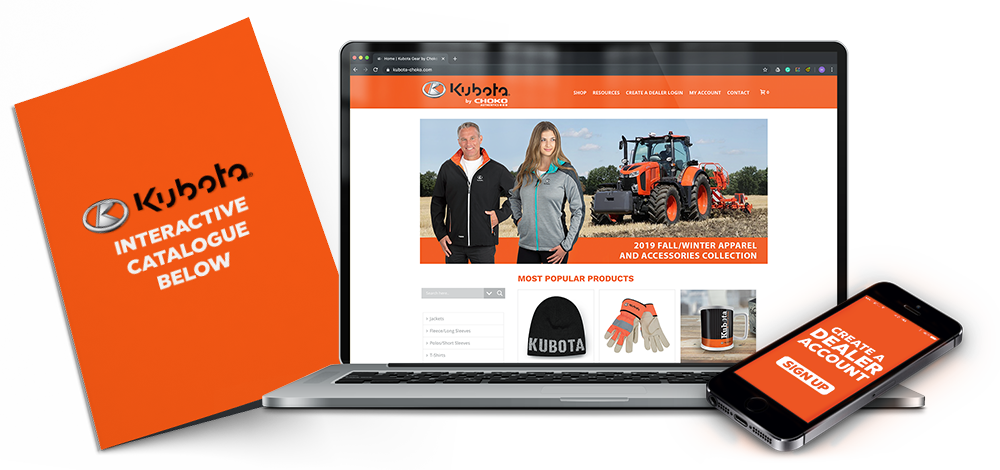 PROUD TO PROVIDE THE HIGHEST QUALITY APPAREL FROM THE WORLD'S BEST BRANDS
Kubota was founded in 1890, manufacturing and selling cast metal products. Kubota first entered the equipment market in 1953, introducing its first construction equipment range that initially included power shovels and marine deck machinery. It would soon extend its range to include excavators, track and wheel loaders.
Today, Kubota Corporation is a highly successful multi-national company employing over 35,000 people worldwide. Kubota's equipment range extends to agriculture, construction and power equipment and is distributed to over 31 countries.
To order, contact your local Kubota dealer. If you are a Dealer, contact Choko at sales@choko.com or call 1-800-383-4940 for your log-on passwords and access to Dealer facilities, including online ordering!