Now available! Introducing our new reusable courtesy masks!
Made local by Canadian workers and designed to keep you and your family safe.
Sold in packs of 10 with two different designs to choose from, or custom order your own design and feature your Company brand on a mask. Let us know and we can do that for you!
Minimum order quantity for a custom design is 150 pieces.
Order your masks today! Contact stephanie@fasteddieracewear.com to get started.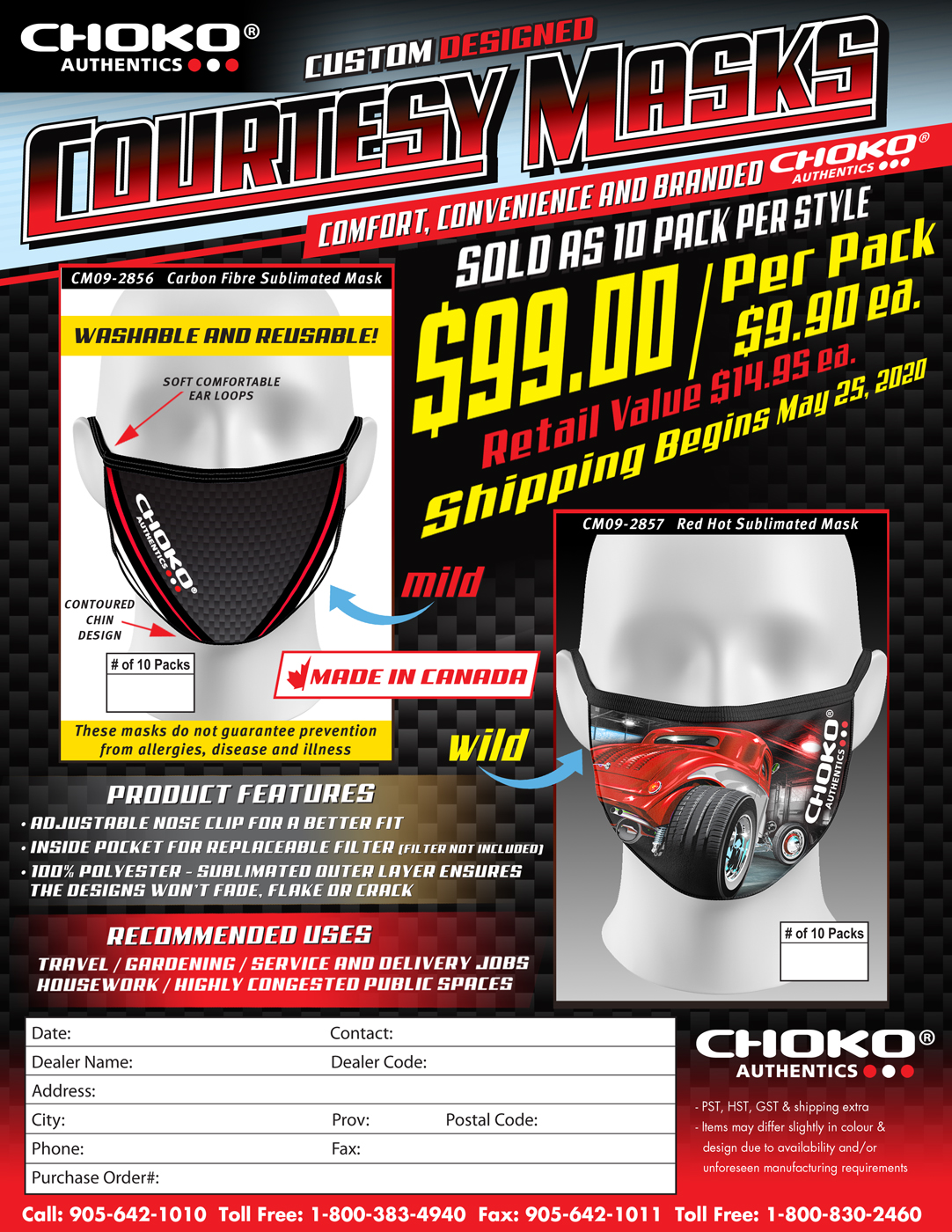 PRODUCT FEATURES:
MADE IN CANADA
• Adjustable nose clip for a better fit
• Inside pocket allows for use of replaceable filters
• Sublimated outer layer ensures the designs won't fade, flake or crack.
• Washable and reusable makes it a better choice for the environment.
• A quality, fitted masked, designed and proudly made in Ontario, Canada
• Can be worn on its own or over a surgical grade mask.
FABRICS:
OUTER LAYER: 100% Polyester Micro Pique Knit
• Moisture wicking technology with great breathability
INNER LAYER: 100% Polyester Liquid Titanium
• Moisture wicking technology
• Anti-bacterial finish
• Smooth, soft finish and feel against the skin
EAR LOOPS: 88% Polyester, 12% Spandex
• Stretchy and soft to comfortably hug the ears and provide a close fit for added protection
RECOMMENDED USES:
The Courtesy Mask is an added precaution in areas where individuals experience discomfort such as:
Smog, Smoke, Allergens, Travel, Gardening, Housework, Service and Delivery Jobs, Highly Congested Public Spaces