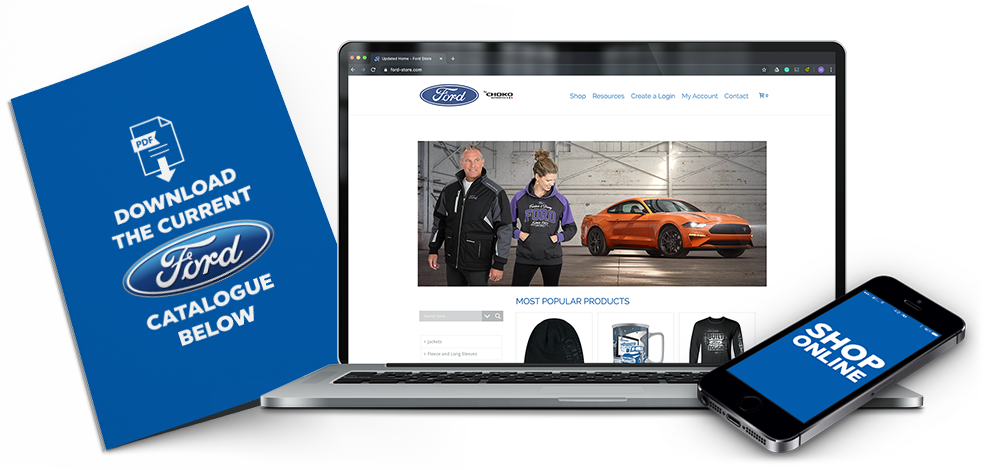 Ford is one of the largest automobile companies in the world. Since its founding in 1903, Ford has been a pioneer in global industry. The Ford Motor Company quickly became famous for large-scale manufacturing methods which revolutionized production industries forever.
As Ford Motor Company continues to expand as an auto and mobility company, the company remains focused on building on its global leadership in trucks, vans, commercial vehicles and performance vehicles, while growing its global strength in utility vehicles.
To order, contact your local Ford dealer. If you are a Dealer, contact Choko at sales@choko.com or call 1-800-383-4940 for your log-on passwords and access to Dealer facilities, including online ordering!