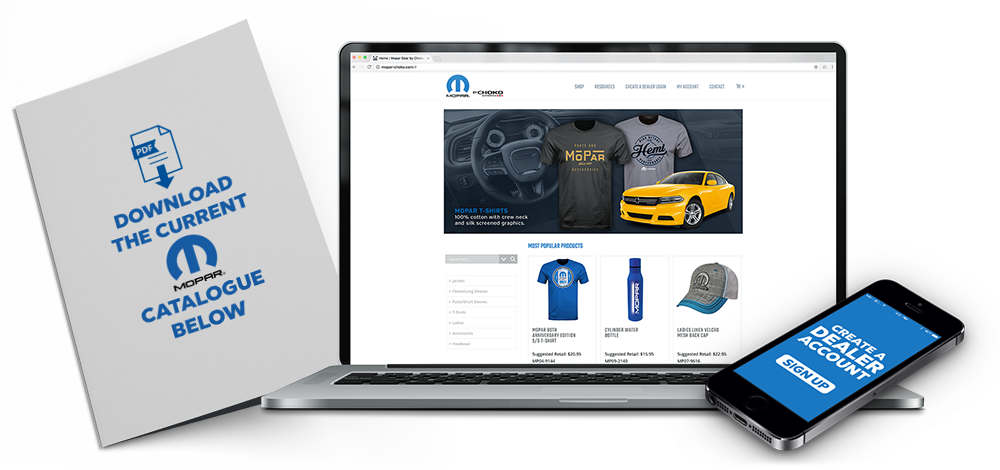 PROUD TO PROVIDE THE HIGHEST QUALITY APPAREL FROM THE WORLD'S BEST BRANDS
Mopar is a total service, parts, and customer care provider for FCA vehicle owners around the globe. Mopar was established as a brand of antifreeze in 1937, and has since continued to improve parts and services offered through cutting edge technology.
Mopar currently serves 150+ markets worldwide, offering convenient service at over 1,750 Mopar express lanes in over 20 countries, and creating parts and accessories that help people design their perfect ride.
To order, contact your local Mopar dealer. If you are a Dealer, contact Choko at sales@choko.com or call 1-800-383-4940 for your log-on passwords and access to Dealer facilities, including online ordering!